If you're a veteran or active-duty service member, now could be the perfect time to buy a home with the VA Loan program. With the Department of Veterans Affairs (VA) providing financial backing, you can enjoy the benefits of a 0% down payment and lower interest rates than other home loans. However, this program has unique service qualifications, eligibility requirements, and benefits that set it apart from conventional loans, FHA loans, or other financing options. In this article, we'll explore everything you need to know about VA Home loans.
What is a VA Home Loan?
The VA Home Loan program is a special program that rewards military families who have served or are currently serving. Unlike other loans, it provides unique benefits and advantages that make it an attractive option for many veterans.
Why Choose a VA Loan?
VA loans offer many benefits, including:
0% down payment required

Flexible underwriting and credit requirements

No closing cost options

No monthly mortgage insurance

No loan limit with full entitlement intact (with income and credit qualify)
Who's Eligible for a VA Loan?
To be eligible for a VA loan, you must meet certain service requirements, which may differ depending on whether you served in active duty, the National Guard, or the Reserves. Here are the general eligibility criteria for each category:
Active-Duty Service Members:
A minimum of 90 consecutive days of active service during wartime

A minimum of 181 consecutive days of active service during peacetime.
National Guard and Reserve Members:
At least 6 years of service in the National Guard or Reserves

Placement on the retired list or transfer to the Standby Reserve or Ready Reserve after honorable service.
Surviving Spouses:
Unremarried spouse of a service member who died while on active duty or as a result of a service-connected disability

Spouse of a service member who is missing in action or a prisoner of war.
Other Eligibility Considerations:
Discharge due to hardship, government reduction in force, or certain medical conditions related to service;

Serving at least 21 months of a 2-year tour and receiving an early discharge;

Being classified as totally disabled due to a service-connected disability.
To verify your exact eligibility and begin your journey toward homeownership, reach out to The Financial Suit team or use our VA Loan Qualifier tool available at https://financialsuit.com/va-loans/. This tool helps you understand your eligibility status and provides guidance on the next steps in the process.

Types of VA Home Loans
The VA Home Loan program includes three types of loans that determine your mortgage rate, mortgage payments, and loan amount. These loan types are:

Fixed-Rate VA Loan: Your VA Loan rate remains the same after completing the rate lock, which means the fluctuating home market can't affect your home loan. It also shares the 0% down payment with other VA loans and doesn't require private mortgage insurance (PMI).

Adjustable-Rate VA Loan: This type of loan allows you to deal with the fluctuating home-buying market. While payments rise and fall over the loan life, a lender cannot exceed your initial terms over a certain period.

VA Jumbo Loan: This financing option is ideal for expensive counties where the VA Loan Limit exceeds $726,200. If COE shows full entitlement, then no down payment is required.

VA One-Time-Close Construction Loan: The VA One-Time Close Construction offers the most appealing aspects of VA financing such as no money down financing and low interest rates. It eliminates the redundancy of a second closing so borrowers don't have to worry about requalifying or incurring additional costs.
The VA Loan Process
Our team understands the struggles that veterans face when trying to obtain loans. That's why we provide tailored service and human connection throughout the entire VA Loan journey. Here's how the process works:
Pre-approval: The pre-approval process typically takes a few days to a week. During this time, your lender will review your financial documents, assess your creditworthiness, and determine how much you can afford to borrow.
Loan Application: Once pre-approved, you'll complete a formal loan application. This step can take anywhere from a few days to a couple of weeks, depending on the lender and the complexity of your financial situation.
Property Appraisal: After submitting your loan application, the lender will order a VA appraisal of the property you wish to purchase. This process ensures the property meets the VA's minimum property requirements and helps establish its fair market value. Appraisals usually take around 10-14 days, but they can be delayed due to appraiser availability or other factors.
Underwriting: After the appraisal, your loan application moves into the underwriting stage, where an underwriter reviews all documentation to verify your eligibility and ensure the loan meets VA guidelines. This phase typically takes 1-2 weeks.
Loan Approval and Closing: Once your loan is approved by the underwriter, you'll move toward closing. The closing process includes signing loan documents, transferring funds, and finalizing the transaction. Closing usually takes place within a week of loan approval.
Overall, the VA loan approval process can take anywhere from 30 to 45 days.
Expert Guidance for VA Loans
VA loans are a remarkable option for many veterans but can be complex. An experienced VA mortgage professional can help you comprehend and guide you through the process. Working with The Financial Suit's team of expert mortgage professionals can significantly enhance your VA loan experience.
We also have a FREE "VA Loan Guide" to assist you on your path to homeownership. Download your copy and unravel the VA loan process today.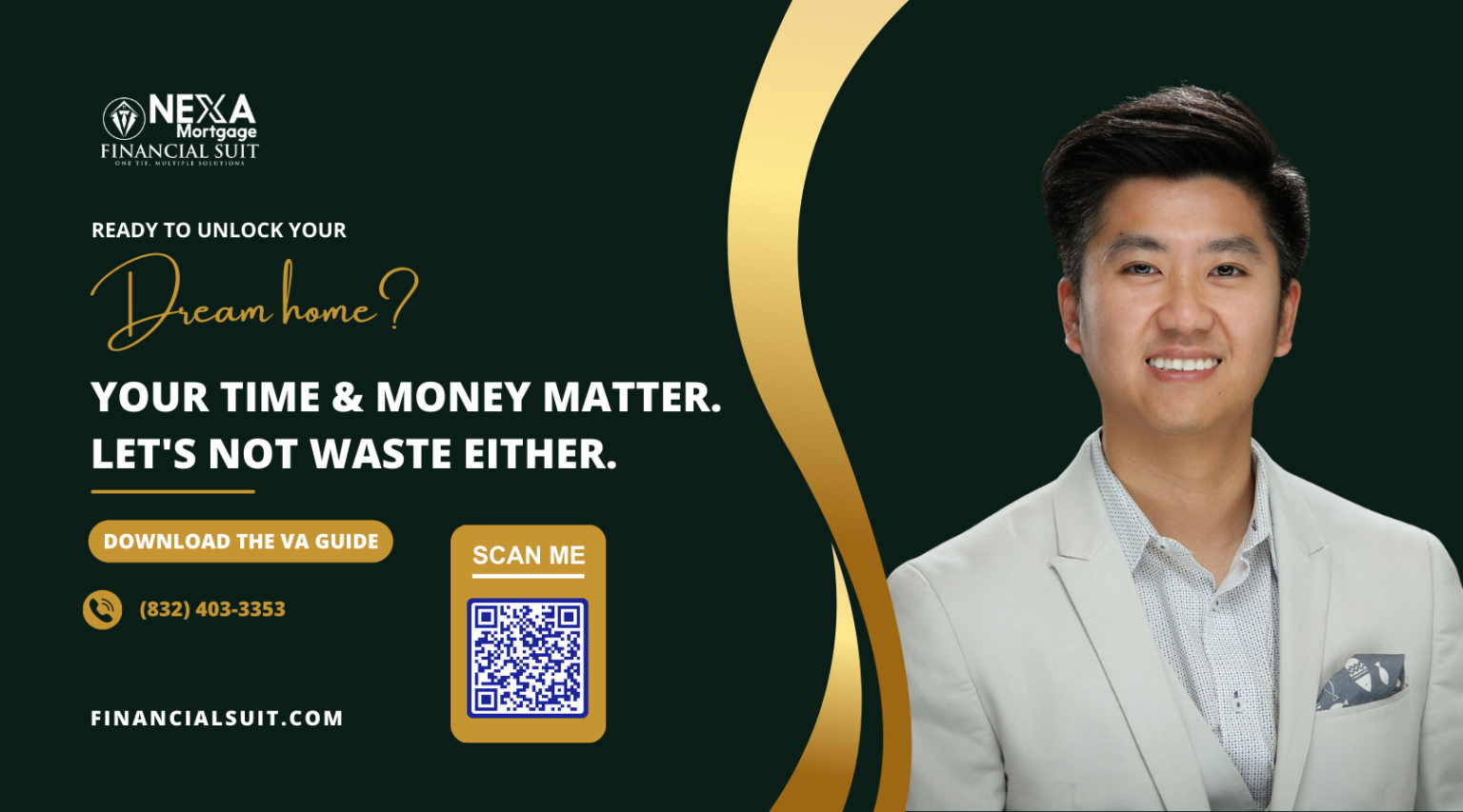 Conclusion
If you're a veteran or active-duty service member, the VA Home Loan program is an attractive option that can help you achieve your dream of homeownership. With benefits such as no down payment, lower interest rates, and flexible credit requirements, it's worth exploring whether you're eligible for a VA loan. Reach out to The Financial Suit team today to get started on your journey toward financial happiness.